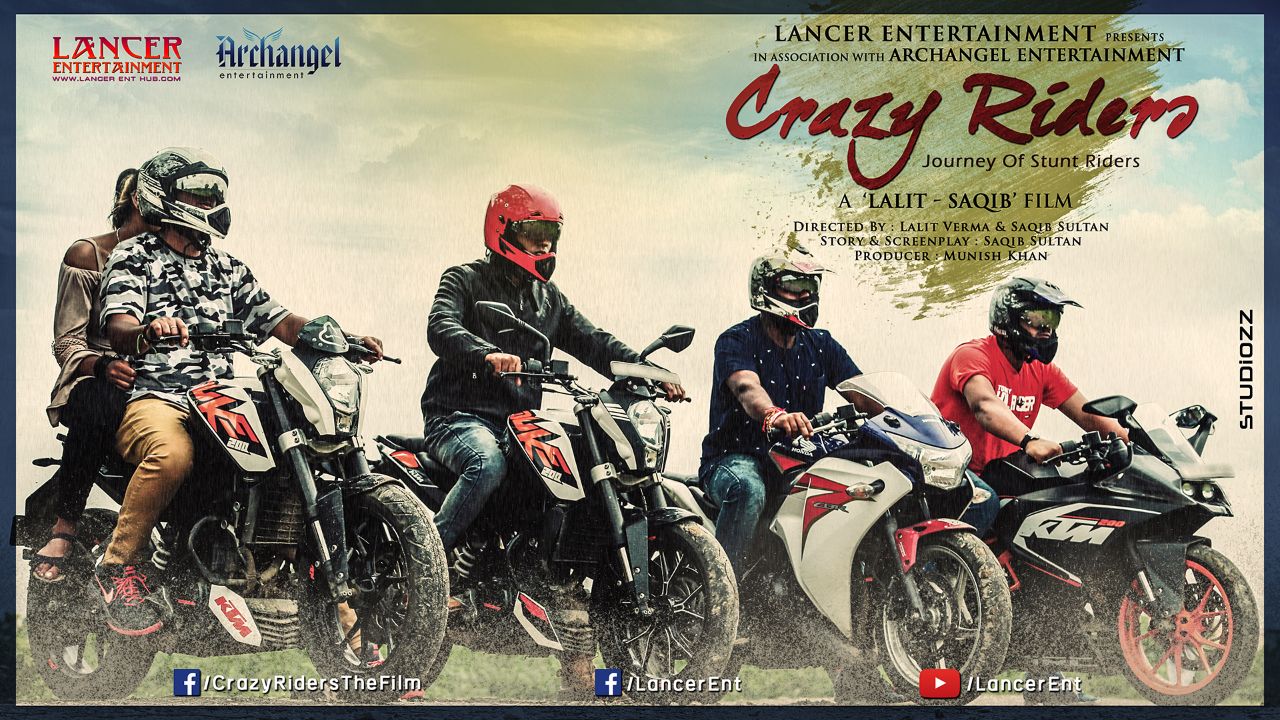 Archangel Entertainment in association with Lancer entertainment brings to you "Crazy Riders" web series

 Produced by – Munish Khan

 Directed by – Saqib – Lalit
*Crazy Riders – Journey Of Stunt Riders*
Web Series A Web series based on lives of Stunt Riders. It's a true story played by real characters in the film.
Title : Crazy Riders
Production : Lancer Entertainment
Director : Lalit Verma & Saqib Sultan
Writer : Saqib Sultan
Producer : Munish Khan
Music : Parikshit Soni & Various
Post Production : STUDiOZZ
Sound Mastering : Studio Sound Planet (New Delhi)
Sound Design : Prateek Kapoor
Official Trailer :   //www.youtube.com/watch?v=pv9GwOuTyuI
  Episode 1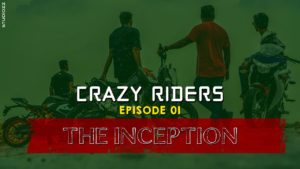 The Story Begins When the riders struggling with their own lives, crazy for doing stunts, meet each other & forms a group. The Story is about how they met & how the idea strike to make a group.
Episode 1 :  //youtu.be/yyGB1qWnwfw
  Episode 2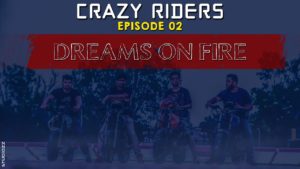 This Episode is about the struggle & planning of their first stunt show. One side they all have formed a group & planning for a stunt show & on the other side they are struggling & fighting for their passion & dreams. Higher the passion, higher the opposition!
Episode 2 :  //www.youtube.com/watch?v=bwHvBaA0gKI&feature=youtu.be
  Episode 3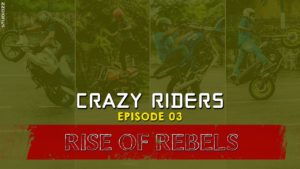 Experience the stunts & craziness of the season. Here comes the result of the Hard Work, patience & practice, the first bike stunt show of the group. Finally After a big opposition a great passion wins.
Episode 3 :  //youtu.be/XjjhTvVt4rY
  Episode 4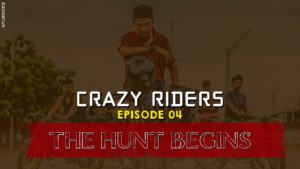 Here all riders search their mentor. The Craziness for stunts is going to exceeds its limits. Will they find their mentor? Will the mentor teach them the stunts they want to learn? The hunt for learning the art begins here.
Episode 4 :  //youtu.be/ild_zeQMtcs
  Episode 5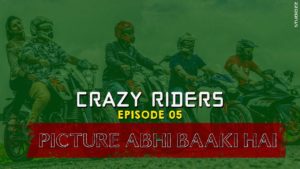 Every rise has a fall. And after every fall Their is a rise again. Their fame is not earned by any individual's effort but it's a result of continuous attempt by the group. Here comes the story of their clashes & the ego among them. Will the crazy riders survive or its an end of their journey? #PictureAbhiBakiHai
Episode 5 :  //youtu.be/9FwxYet2-kY